SLR Magic MicroPrime Cine X-Mount Lenses Review
The newly announced MicroPrime X-Mount Lenses from SLR Magic are already being sold (see our news post here), and as we got A LOT of requests from colleagues and people from our filming community to test and review them, we decided to go a head and do so. Although this review covers the X-Mount version of SLR Magic's MicroPrime Cine lenses, similar products with E and MFT mount options are available, too. For the complete list of lenses (and mounts), please take a look at the chart further below.
It's the middle of March when Nino and I have concluded to go on a very short trip to N.Y.. As we wanted to maximise our productivity during the stay, we've managed to "squeeze in" a quick review. The original plan was to concentrate and review the FUJIFILM X-T30, but as we had exactly 4 hours blank to shoot the above story before rushing to the airport, we made the quick decision to "join forces", use the FUJIFILM X-T3 as an additional camera and shoot this piece solely on SLR Magic MicroPrime X-Mount lenses, which we had brought with us. At the office, we have the entire set (12mm, 15mm, 18mm, 25mm, 35mm, 50mm, 75mm), but for that particular journey, we took only 3 lenses with us (12mm T2.8, 35mm T1.3, 75mm T1.5), as our packing space was very limited.
I still hope to conduct a complete and separate review on the FUJIFILM X-T30, and before continuing, here are a few words about working with that new camera.
FUJIFILM X-T30
This small, portable yet capable camera might be a sign of what's ahead of us in the near future. It is very nice for what it is and for its price tag. Let me highlight some of its strengths:
APS-C sensor size
4K up to 29.97P
DCI recording (4096 × 2160)
F-Log
Eterna Film Simulation
Up tp 200 Mbps
Improved focus capabilities (Tested separately, as the lenses used for the above review are all manual)
Capacitive touchscreen panel
120fps in Full HD
Can record 4:2:2 10-bit via HDMI externally
Direction lever (Or joystick in simple words…)
Attractive price
On the downside:
If I had to summarise, the new FUJIFILM X-T30 is far more a mini X-T3 than the former X-T20 was a mini X-T2.
A sentence about the FUJIFILM X-T3
It is our best mirrorless camera for 2018.
SLR Magic MicroPrime Cine X-Mount Lenses (12mm T2.8, 35mm T1.3, 75mm T1.5) – Overview
SLR Magic is known for offering our filming community well built, modesty priced lenses and the new MicroPrime Cine X-Mount lenses are no different.
Any of the 3 lenses we've tested felt robust and easy to handle. Focus and aperture rings were both buttery smooth to operate. The markings (aperture and focus distance) on all lenses are clear and easy to read (those lenses have imperial measurements only and none are illuminated). If you have a set of those lenses, identifying the desired lens based on focal length is very easy, as the marking on the front part of the lens can't be missed.
As you can see on the above chart, weight and length are kind of similar but not equal between all lenses (the new 12, 15, 18mm lenses are a bit shorter), and depending on usage and type of operation, it should be fairly easy to change lenses while shooting with a gimbal for example. Speaking of lens weight: paired with any of the new cameras within the FUJIFILM range – be it the X-H1, X-T3 or even X-T30 – the package (camera+lens) felt very balanced and easy to work with. Back to the lenses themselves, one thing that does make life easy, is the identical 82mm front filter thread size (so for example, in case of using a Variable ND filter, you'd only need to pack one). If you fancy filming anamorphic style, you will find the MicroPrime Cine lenses to be a perfect match to SLR Magic's own Anamorphot 65 – an anamorphic lens adapter which we reviewed separately last year. The lens' 85mm front diameter allows for a perfect attachment to the Anamorphot 65 anamorphic lens adapter.
Optical performance (PLEASE NOTE: Our resolution chart is out of the office, so I used a printed version in order to simulate my findings)
The chart images within this article clearly demonstrate the differences in picture quality between fully open aperture and stepped down reading. If the results are not so clear, one should take a look down at the left hand-side, where the numbers are. This perfectly shows how the lens behaves.
One should remember that these lenses are similar to their E-mount version siblings. The reason I'm mentioning it here is because the lenses are actually made for full frame sensor cameras. From my observation, those exact lenses (just in X-Mount) do perform better on APS-C sensor cameras. I can presume that this is due to the fact that more of the glass centre is being used and as a result, picture edges are less soft. In general, if you want to have these MicroPrime lenses perform optically better, try not to use them wide open. T/4.0 is kind of the sweet spot, where picture quality across the entire image gets better. The statement is valid for the 35mm and 75mm lenses we've tested. Unfortunately, the same cannot be said about the 12mm T2.8 version. I LOVE filming wide-angle shots and this particular new lens excited me and ignited my imagination, but in reality, it is noticeably soft and the bad news is, you will have to step down aperture as much as f/5.6 (or even more) in order to get acceptable across the image even results. Also, please bear in mind that the barrel distortion of the lens is rather noticeable. On a positive note: as this lens has a 12.5 cm (4.9 inches) minimum focus distance, it can serve well in some shooting scenarios. Speaking of which, the minimum focus distance of the 75mm lens is 79 cm (31 inches) and for the 35mm, it is 37cm (14.5 inches).
To summarise, if you are aware of that lens' limitations and sharp centre vs. soft corners are not an issue for you, I guess you will enjoy using it. Note on the above footage: 12mm is very wide and my 82mm Variable ND filter was vignetting when attached to the lens. This is one of those cases where I wish I had the STC In Body Clip Filter to help!
SLR Magic is certainly aware of the optical limitation of its new 12mm (and 15mm) lenses, so those 2 are sold for $100 less than the rest of the lenses found in the kit.
Lens breathing, Chromatic aberration and Focus throw
All SLR Magic MicroPrime Cine X-Mount Lenses have a 150 degree focus throw. This allows for easy, single-handed operation. When it comes to chromatic aberration, it was very evident that the 75mm T1.5 was the one to suffer most from this phenomenon, while testing the 3 lenses.
Now, let's talk about focusing. All the lenses within the kit deploy an internal focus mechanism, but as you can see from the samples below, the tested 12, 35, and 75mm all suffer from some lens breathing issues.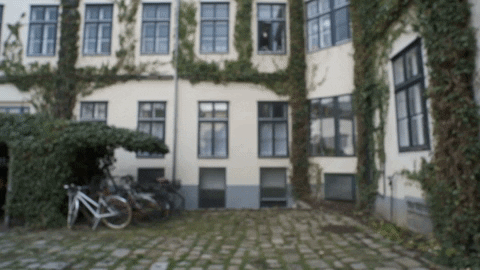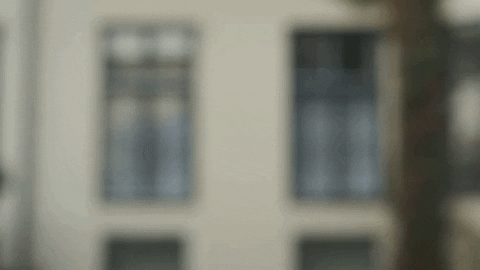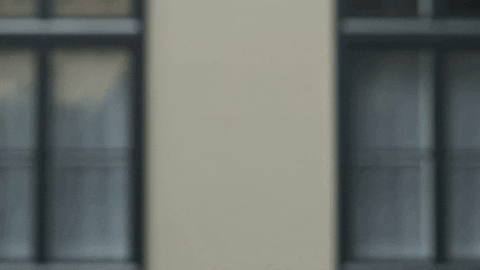 Lens Flare, Bokeh and Overall Picture Aesthetic
A lot could have been written in this section, yet please allow me to summarise. The lenses I've tested behave in a different way when their aperture is being wide open, in comparison to when stepped down to T4/T5.6. If you are after the "creamy look" – look no further. Film with open aperture and the combination of a relatively soft image, strong lens flare and even chromatic aberration will give a unique (vintage?) look. As I wrote earlier, a more balanced and clean/clear image (modern look?) is achieved by closing the aperture ring. When it comes to chromatic aberration, in my observation, all the 3 lenses tested suffer from that phenomenon, but the 75mm was the one to suffer most. Bokeh-wise, it is rather sharp along the edges and kind of smooth in the middle. So, if you have lots of lights at the background, those might not blend smoothly and even be distracting, though this is really a matter of personal taste. Some won't like it, others won't even be bothered.
Conclusion
SLR Magic's MicroPrime Cine X-Mount lenses are very easy to handle and work with, and build-quality is impressive. In terms of picture quality: if you are looking for optical perfection or absolute sharpness, look elsewhere, yet if you are after a unique look and strong lens characteristics, these lenses certainly tick the box! For their price point, they are good value for money, BUT one has to remember that working with wide open aperture will result in a very noticeable deterioration of picture quality. If the maximum aperture of T4.0 is fine for most of the work you do, then those lenses might be right for you. My personal grief is the 12mm T2.8. As I wrote before, I love wide angle shots and although this particular lens brings interesting results, I still have to learn how to trust it while filming a real, paid project. Although FUJIFILM cameras are gaining popularity and momentum, X-Mount lens offerings are still limited and as I can't really think of any other brand, which produces modestly priced "Cine" alternatives (I'm not talking photo lenses here) – considering the price vs. build-quality and optical performance – if you are on a budget, those lenses might be worth taking a look at. After all, it is not that we are filming charts all day long…
The full range of SLR Magic MicroPrime lenses can be found at B&H and CVP
About the video above:
Shot with FUJIFILM X-T30 and FUJIFILM X-T3 (H264, 200 Mbps, F-Log). Lenses used: SLR Magic MicroPrimes (12mm T2.8, 35mm T1.3, 75mm T1.5). Edited on Adobe Premiere latest edition. Color corrected with FilmConvert.
Thank you Dan Reichard and Grace Eline for allowing us to cover your story. Please visit the VALERIE FUND page and consider donating. Grace's House will be open to the public April 25 through May 19, 2019. For tickets, visit Grace's House Tickets.
The music used in the video above is courtesy of Music Vine. Get 25% off your next music license with code C5D25 (valid for one use per customer).
What do you think about SLR Magic's MicroPrime lenses. Did you have a chance to use the E-mount or X-mount versions? Please share with us your thoughts in the comment section below.